Media Filtration Systems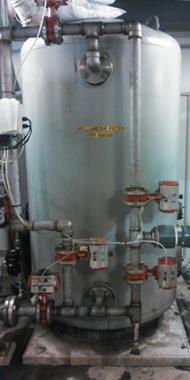 At Pargreen Process Technologies, we offer media filtration systems configured to meet the needs of industrial and commercial applications. Our technical advisory team has more than 60 years of experience designing media filtration systems that set new standards for flow performance and energy efficiency. They work side-by-side with you to assess your needs, develop a working plan, and outline a pilot test to determine best practices for your facility.
Media filters are an efficient means for removing iron, manganese, suspended solids, and other waterborne particulates. With experience that spans a diverse range of industries, we configure media filtration systems to support a broad range of requirements and physical locations. Since the size and shape of the filter media impact the efficiency of solids removal, we make an intelligent selection based on your particular application. Options include carbon, Greensand Plus, zeolite, pyrolusite as well as multi-media and other catalytic or designer medias.
We provide scalable systems in permanent or skid mount configurations engineered for ease of operation and extended maintenance intervals. In addition to standard timer-controlled backwash systems, we offer automatic pressure drop backwash systems for uninterrupted flow. Features include multi-port valves and valve nest options, pneumatic or hydraulic operators, and actuated butterfly, diaphragm, and ball valves in port sizes from 1" to 8".
In addition to system configuration, we provide installation, pilot studies, operational audits, and preventive maintenance on media-based systems. We can troubleshoot problems with existing systems and make recommendations to improve operational efficiency and economy.
For more information about media filtration systems, contact us today.