Water Electro-Deionization Systems (EDI)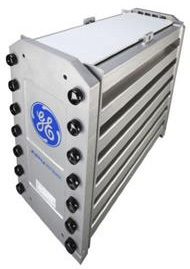 Electrodeionization (EDI) is a high-end water treatment technology that utilizes an ion-exchange membrane and electrical field to separate dissolved ions (impurities) from water. It is done without the use of chemicals, caustics, or acids and produces water of very high purity. At Pargreen Process Technologies, we work in partnership with GE to service and install their EDI water purification systems. These systems are designed for use after a reverse osmosis pre-treatment to polish the permeate. EDI water is commonly used in biotechnology, pharmaceutical, food and beverage, and other high purity applications.
EDI systems eliminate the need for using the expensive and hazardous chemicals consumed in traditional ion-exchange processes. They also feature low energy consumption. These two factors make a significant contribution to lowering operational expenses and helping plants meet their environmental management goals. We design and install systems for flow rates in the 1 to 540 gmp range. All systems are UL and CSA certified and available with or without a PLC controller.
As a leading authority on filtration and separation technologies, we have installed hundreds of systems in industrial and commercial settings. We are an authorized distributor for GE and provide custom engineered solutions that satisfy the most challenging applications. By staying up-to-date on all the latest advances in ultrafiltration technology, we provide scalable EDI solutions that promote process efficiency, minimize operational cost, and bolster environmental stewardship.
Contact us today to learn more about the benefits of this exciting new technology.